Kia Optima: FCA sensor (Front View Camera) / Warning message and warning light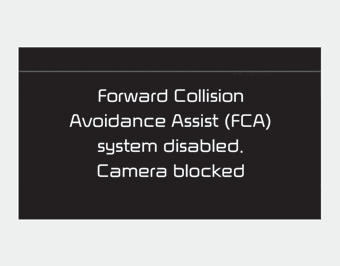 When the sensor is blocked with dirt, snow, or debris, the FCA system operation may stop temporarily.
If this occurs, a warning message will appear on the LCD display.
The system will operate normally when such dirt, snow or debris is removed.
However, the FCA system may not properly operate in an area (e.g. open terrain), where any substances are not detected after turning ON the engine.
Although a warning message will not appear on the LCD display, the FCA may not properly operate.